Hot Products
Prohydrojasmon
| | |
| --- | --- |
| Product Name | Prohydrojasmon (PDJ) |
| CAS# | 158474-72-7 |
| Synonyms | Propyl dihydrojasmonate |
| Formula | C15H26O3 |
| Mol. Weight | 254.37 |
| Appearance | Transparent liquid |
| Purity | 95% |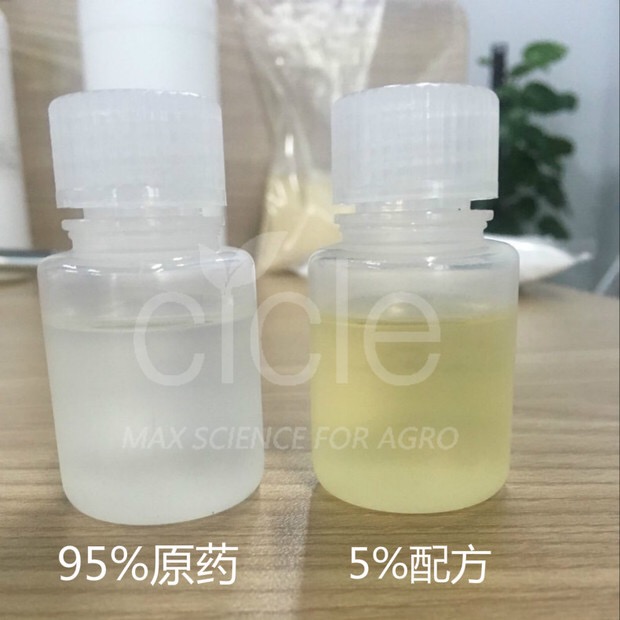 Prohydrojasmon is a synthetically made plant growth regulator that is structurally similar and functionally identical to jasmonic acid, a naturally occurring plant growth regulator present in all vascular plants. Prohydrojasmon is involved with fruit color development in red apple varieties by enhancing the accumulation of anthocyanin, which is a red pigment and found predominantly in outer cell layers such as the epidermis and mesophyll cells in flowers and fruits.

Uses & Benefits:

1) Most safe PGR, will not harm to grape powder, not cause soft fruit, long time storage post harvest.
2) Use friendly, it is suitable for foliar spray, not fruit spray or fruit soaking.
3) Make color improvement.
4) Increase sugar content.
5) Improve taste.
6) Advance maturity.
5% formulation recommend dosage:
Grapes:Dillute 1L into 500kg water, foliar spray on whole grape tree during color change period(2~4 weeks pre-harvest).Second foliar spray 7 days later.
Apples:Dillute 1L into 500kg water, foliar spray fruit during color change period (2~4 weeks pre-harvest).Use together with brassinolide will reach better results.